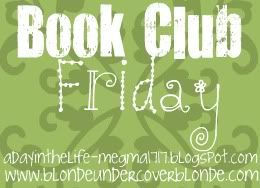 i just finished this book and i could not put it down. it was so good. i think this is the first book i've read by this author and i think i'm hooked. i plan on reading much more by her. i love books about family relationships, and this didn't disappoint.
this is what i'm reading now. very powerful and i'm enjoying it. this should be a quick read, then back to my fiction.
go link up here so i can see what you're reading!
happy friday!