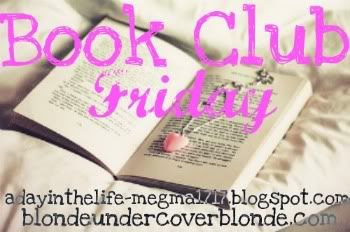 today i'm reviewing a book i read about 2 years ago. i was looking for something new to read and i liked the storyline of this book and it had really good reviews (ya'll know how much i cherish the reviews), so i gave it a whirl. SCORE!!
i loved this book so much. it's about friendship, being in love, and the love of a parent. i highly recommend it. it's called my best friend's girl by dorothy koomson. side note: this story is set in england so you'll probably end up reading with an english accent. he he!
How far would you go for the best friend who broke your heart? This internationally bestselling novel tells an enchanting tale of life's most unpredictable loves and heartaches, and the unforgettable bond between a single woman and an extraordinary five-year-old girl. From the moment they met in college, best friends Adele Brannon and Kamryn Matika thought nothing could come between them—until Adele did the unthinkable and slept with Kamryn's fiancé, Nate. Now, after years of silence, the two women are reuniting, and Adele has a stunning request for her old friend: she wants Kamryn to adopt her five-year-old daughter, Tegan.

Besides the difference in skin color—many will assume that headstrong, impulsive Kamryn is Tegan's nanny—there's the inconvenient truth that Kamryn is wholly unprepared to take care of anyone, especially someone who reminds her so much of Nate. With crises brewing at work and her love life in shambles, can Kamryn somehow become the mother a little girl needs her to be?
go link up with
heather
and tell me what you're reading! have a great weekend!