please excuse the spacing issues via blogger. thanks.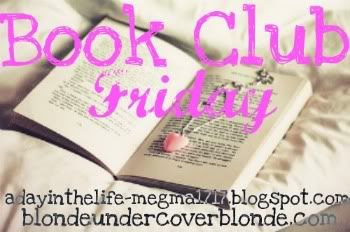 so last time i linked up i was reading this.....

BIG.WASTE.OF.TIME! the first couple of stories were ok actually, but then i kept reading. bad idea. i stopped reading half way through. i've only done that once before with a book. this book is a book club read and i think the concensus with the rest of the girls is that they think it sucks too. moving on....

i've heard great things about this author and this book in particular has gotten really good reviews. it's about 3 adult sisters who learn some things about their mom late in her life. getting to see her as a real person, not just their mother.
as i get older i find myself more and more seeing my mom as a woman and it is kind of a strange thing because she's always just been my mom. i'm just starting the book and so far so good.

next up.....



i cannot wait to start this. LOVE the storyline and the reviews are great. i live and die by the reviews on barnesandnoble.com.

what are you reading this weekend?